On Sunday, 1/22/12 the Boston Globe ran an article about my use of social media in my job searching efforts. You can read the article by clicking here. The image below shows how the article appeared in the print edition.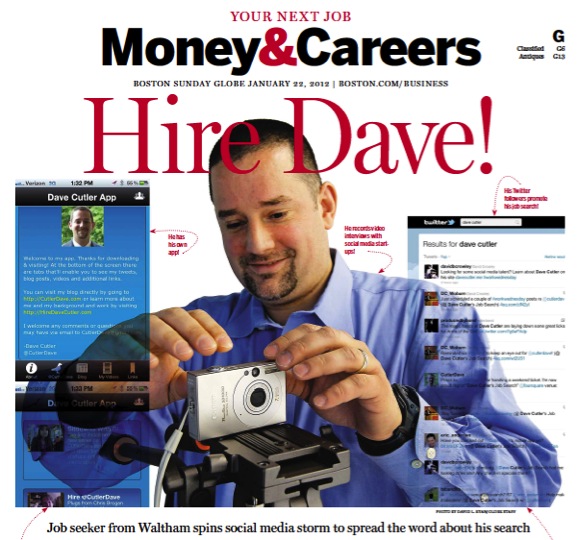 On 1/26/12 I was interviewed on Boston's Fox25 morning news. You can view a video of the interview below, or click here to see the segment on their site.

On February 6th, 2012 WBUR 90.9 (Boston's NPR News station) aired an interview I did with Robin Young on her show Here & Now. You can read more about the interview as well as listen to the audio here.